Wildwoods Maple Farm
Established in 1999
Wildwoods Maple Farm began tapping trees in 2018. We have plans to build our own sugar shack and do our own boiling in the future. For now, we trade sap for syrup and sell sap to others to boil. We are a USDA Certified Organic farm. Our certificate can be downloaded here. If you would like to buy sap from us, please contact us. Sap price is $0.30/gallon which is based on a non-organic bulk syrup price of $2.50/lb picked-up. We do not yet do delivery. When we do delivery, the markup will be based off of an increase of $0.15/lb to the bulk syrup price. We use the Cornell Maple Calculators for our calculations.
2023 Statistics: 473 taps. We have collected 4,056 gallons of sap so far. We began tapping on Feb 5.
2022 Statistics: 328 taps with an average of 12.56 gallons per tap. Total sap production was 4,120 gallons which is the equivalent of 103 gallons of maple syrup. The total sap weight was about 32,960 lbs (16.5 tons).
Sap FAQs
It takes about 40 gallons of sap to make a gallon of syrup
A gallon of sap weighs about 8 lbs
A gallon of syrup weights about 11.358 lbs
Maple syrup contains not less than 66% sugar nor more than 68.9% by weight as measured in Brix units at a tempoerature of 68 F

Wildwoods Curios
Check out our on-line auctions at Wildwoods Curios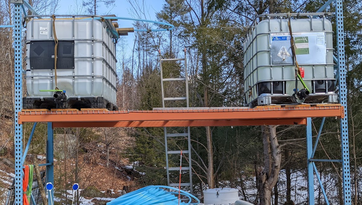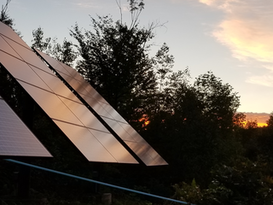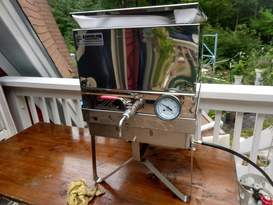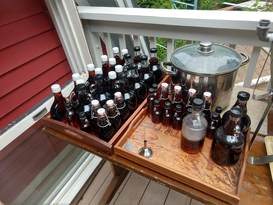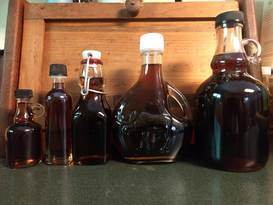 To learn more about our solar PV system and current statistics, click here.

---

Contact Us
Wildwoods Maple Farm
P.O. Box 305, Warner, NH 03278